The most beautiful ski chalets in Europe
As the weather gets chilly and the holidays approach, you might consider planning a trip to a winter wonderland! The European ski slopes are famous for their impeccable conditions and guarantee of joyfulness for the entire family, but what about accommodation?  In the last few years, booking a mountain chalet became a wonderful choice to spend some quality time even if you're not a ski enthusiast. Discover our selection of cozy hiding places far from the madding crowd.
Chalet Artemis, St. Anton — Austria
Chalet Artemis is an outstanding luxury ski chalet, featuring an indoor swimming pool, wet room, sauna, steam room and an indoor/outdoor hot tub ideal for easing aching limbs after a day on the slopes.
​
If you take the lift to the top floor, home to the open-plan living room and dining area which brings together old and new – Austrian sublime meets 21st century wine wall. A large balcony overlooks the village with a statue of Artemis herself keeping watch over the resort. Gorgeous designer sofas, stunning works of art, and an open log fire define the upstairs living area, which is the perfect place to relax with a glass of champagne before dinner. As part of the Flagship experience, enjoy exceptional gourmet fine dining on six evenings, served with fine wines chosen especially by their Master of Wines and full drinks cabinet.[1]
Chalet L'Amarante, Courchevel — France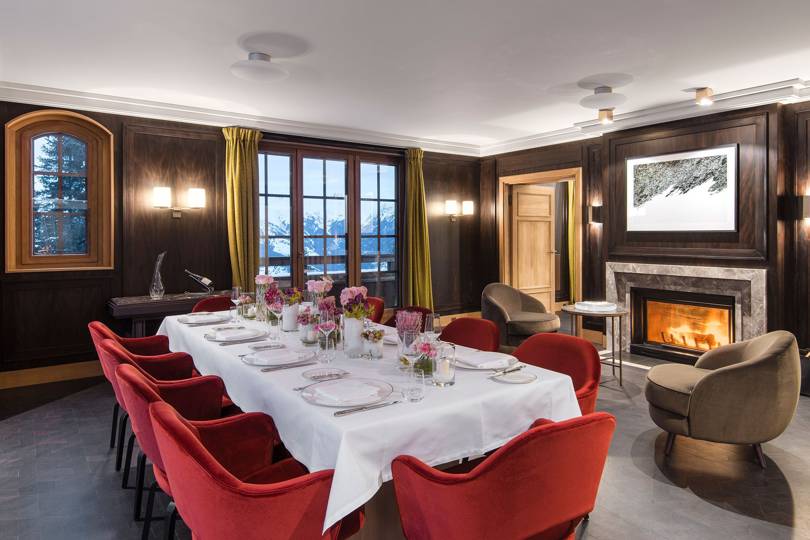 Imagine the chicest Parisian apartment being dropped on the snowy mountains of Courchevel. Pristine grey sofas, marble-topped surfaces, cashmere blankets and velvet-covered chairs – Chalet L'Amarante is an interior designer's dream. There are five floors to explore, with ginormous suites and a special massage room for two. There's also a private ski lift that whizzes you straight to the ski slopes.[2]
The Ecurie, St Martin de Belleville — France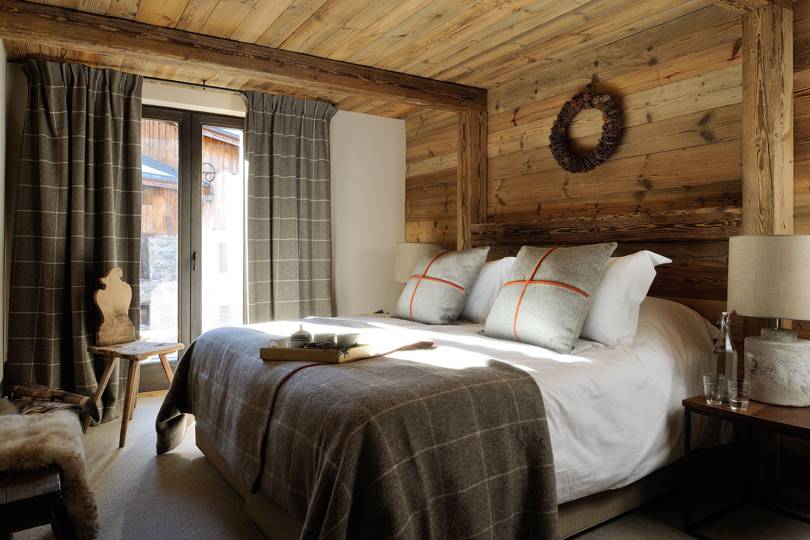 The Ecurie is the renovation of a 130 year old Savoie stable into a luxurious mountain retreat. Inspired by the mountains and local history, they complemented the original features with natural materials, warm, cosy fabrics and antique furniture.
The alpine charm continues in the 4 en-suite bedrooms featured with rustic timbers and antique cupboards that enhance the mountain feeling, whilst soft wool throws and warm sheepskins.[3]
San Lorenzo Mountain Lodge, Val Pusteria — Italy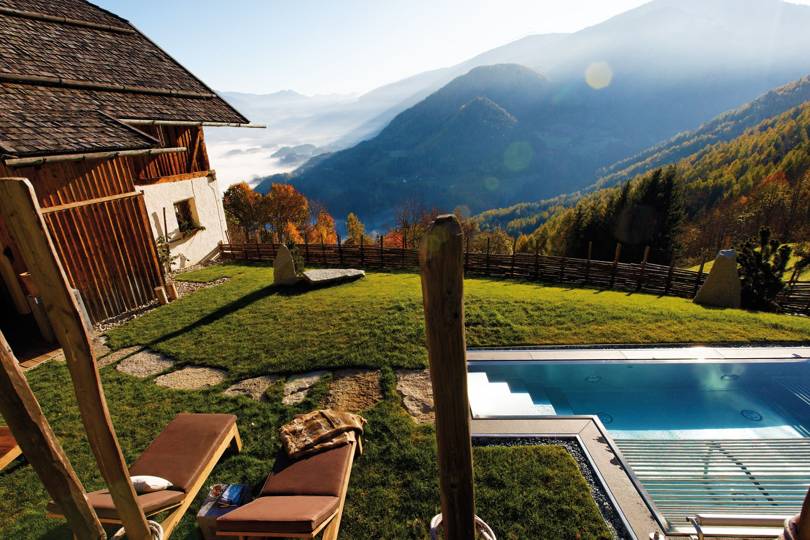 South Tyrol is dotted with former hunting lodges, a Germanic tradition befitting a place that straddles Austrian and Italian culture, language and lifestyle. More and more often they're finding themselves converted into luxury boutique hotels, some of them quite contemporary in design. San Lorenzo Mountain Lodge, though stylishly updated, keeps a little closer to its roots.
The owners have poured plenty of love into renovating this 16th-century lodge, nestled in a forest overlooking the town of Brunico. Outside, a wooden fence encloses a hydrotherapy whirlpool.[4]
Chalet Zermatt Peak, Zermatt — Switzerland
Last but not least, the winner of the Best Ski Chalet in Switzerland 2013 at the World Ski Awards. Voted the number 1 Swiss chalet in the Ultra-Luxe category 2013 with Premium Switzerland the Zermatt Peak chalet is the perfect destination for a winter lover.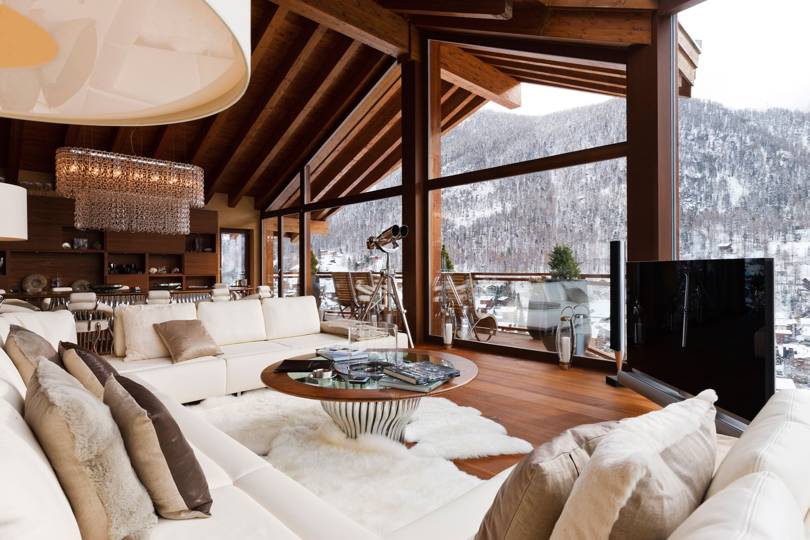 The Chalet Zermatt Peak's interior design has set a new precedent in luxury chalet accommodation. Conceptually the chalet has been designed using the very highest quality natural materials and workmanship, incorporating warm colours and focusing on the surrounding landscape and village. The interiors are all designer inspired with unique interior fixtures and fittings which have been sourced from all over the world to make this a truly inspiring chalet that inspires style, luxury and cosiness.[5]
Sources: